Three entrepreneurs, identified through Meghalaya Chief Minister's E-Champion Challenge Cohort 1, have emerged as winners in North Eastern Regional Entrepreneurship and Startup 1.0 (NERES), an entrepreneurship summit aimed at offering a platform to promising start-ups and aspiring entrepreneurs across the Northeast.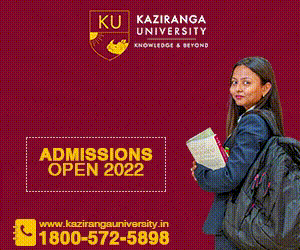 Babatdor Dkhar, Baldilla T Sangma and Rejaul Gabil Momin are among the winning entrepreneurs shortlisted after the final round of the NERES 1.0. The three are among the best business ideas who will receive a grant of Rs 5 lakh under the sponsorship of NEC for 2020.
"Winning NERES 1.0 along with the CM's E-Champion Challenge Cohort 1, while also being selected for the IIM Shillong Incubation Centre have been important events. I feel extremely fortunate because of the many opportunities that are opening up. I look at each as vital stepping stones in my entrepreneurial journey. The PRIME Hub and the resources that it offers is a platform that I hope many entrepreneurs in our state will have access to. A boot camp that PRIME Hub organised in February 2020 was instrumental in helping me formulate a more well-rounded approach to the business development of my start-up Ka Ktien Media," an elated Babatdor Dkhar said.
The first-of-its-kind annual open challenge called the Meghalaya Chief Minister's E-Champion challenge cohort 1 was launched on August 14 in 2019 which identified 50 business ideas that are receiving incubation support at the Prime Startup Hubs at Shillong and Tura. The Prime Startup Hubs are being managed in collaboration with IIM Calcutta Innovation Park (IIMCIP) as the Knowledge partner.
Expressing her delight, Baldilla T Sangma, founder of Ama food products said, "On winning the NERES 1.0 Summit, I would like to firstly thank the organisers of the competition. I would also like to thank IBDLP (Integrated Basin Development and Livelihoods Programme), MIE (Meghalaya Institute of Entrepreneurship) and PRIME hub who have helped me in ways more than one to achieve new heights. The mentoring sessions for the Chief Minister's E- Champion Challenge not only guided me but also built confidence in me to participate in the summit and thereby emerge victorious".
Rejaul Gabil Momin, owner of Gabil Cashew Processing Centre said, "When I went for my first session of pitching, I immediately knew that the competition was fierce and I had to pull up my socks and had to give my best shot. I was overwhelmed and filled with joy knowing that my hard work and perseverance had finally paid off as I was declared as one of the winners of NERES 1.0".
He further added, "I was just an entrepreneur at first but it was through rigorous mentoring by PRIME start up hub that gave me a vision and guidance. Prime startup hub has a big role to play in my achievements that I have gained today."