Residents of four villages along the India-Bangladesh border in Meghalaya's East Jaintia Hills district have decided to seek assistance from the Bangladesh government to come to their rescue to construct a viable road in their villages.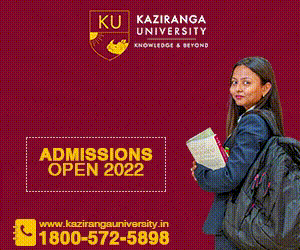 The residents of Hingaria, Huroi, Lahalein and Lejri villages have been running from pillar to post to draw the attention of the state government to construct and build the road, however the Meghalaya and central governments have not taken any note of it.
"The people are frustrated and tired. Recently, public meetings have been held in the villages to discuss our course of action. Given the fact that the government is not serious enough to build the road for us, we have unanimously decided that it is better for the government to give the four villages and its 5000-plus population to Bangladesh if the government is not willing to construct the road for us," said Kynjaimon Amse, spokesperson of the four villages.
"The people have also decided that the four villages will write to the Government of Bangladesh to request for construction of the road for us since Government of India and Government of Meghalaya have failed to understand our problems," he said.
Amse said the deplorable road condition in the four villages, which have population of more than 5000, have been brought to the notice of all government functionaries, including the prime minister, governor, chief minister, Ministry of Home Affairs and many other offices of the Union government for intervention, but the government is still least bothered to construct an all-weather road.
Highlighting the "pathetic and deplorable condition" of the Rymbai- Bataw-Borkhat-Sonapur Road, Amse narrated as to how the bad condition of the road has affected the livelihood of the 5000-plus population who live in the four villages along the India-Bangladesh border.
The very existence of the people is threatened because of the economic and developmental issues which the villages face, and cited that there was no mobile connectivity, no proper medical facilities, which have "crippled the life of the people".