"Majuli's prestige is Assam's prestige and it will be upheld at any cost." The river island, on September 8, was officially declared as a new district of Assam amid much fanfare. Assam chief minister Sarbananda Sonowal said Majuli will become the nerve center of governance in the state and the people will have to help in realizing the true potential of Majuli.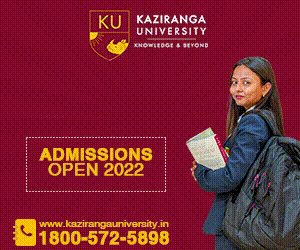 To mark the day, the Assam Cabinet will meet at the center of Satriya culture thus 'embarking Majuli on a path of progress and prosperity'. Chief Minister Sonowal, who along with his Cabinet colleagues were in the river island, reiterated that there are lots of plans for Majuli and the center of Satriya culture must be highlighted in the global stage with proper planning.
The chief minister added that a world class cultural university will be set up in Majuli which will spread the essence of Satriya culture and preserve the Satriya culture through quality research. Sonowal acknowledged the contribution of Dr Bhupen Hazarika in highlighting the Satriya culture and giving it national recognition while he was the Sangeet Natak Academy chairman. Incidentally, the day coincides with the birth anniversary of Dr Bhupen Hazarika.
Sonowal revealed that there is a plan to set up an Ayurvedic hospital in Majuli which will encourage people to go for holistic approach to curing diseases. Setting up of organic industries in the coming days is also a thrust area for Majuli, the chief minister said.
Regarding the perennial problem of flood and erosion, Sonowal said that a comprehensive plan has been made to go for dredging the whole Bramhaputra River with the help of World Bank and Asian Development Bank. A workshop in this regard was also held in Guwahati with the experts of Dredging Corporation of India. He said that dredging will greatly help in solving the erosion problem of Majuli in the coming days.
To deal with flood in Majuli in an effective and quick manner, a Rapid Action Center of Water Resources Department will be set up so that flood management work can be expedited in crisis situation.
Besides, the chief minister said that Thursday's cabinet meeting in Majuli will herald a new era in development of the river island and such cabinet meetings will also be held in other backward places of the state in future to give momentum to development. Good governance will be ensured by eradicating corruption at every level so that faith of the people remains in the government system.
Cover Photo Here