A 35-day workshop and training camp on Tai Khamti revised script and literature began on May 29 at Kongmu-Kham (Golden Pagoda) monastery at Noi-Chenam in Namsai district of Arunachal Pradesh.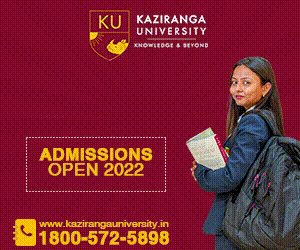 Attending the opening ceremony, Arunachal Pradesh deputy chief minister Chowna Mein termed the occasion as historic for Tai Khamti literature and script. He also informed that Tai Khamti will be introduced as third language in the Khamti inhabited schools from the coming session in Namsai district.
As Tai Khamti is a tonal language, meaning of the words depend on the way it is pronounced and a little deviation in pronunciation may change the meaning of the spoken word.
Mein urged the trainees to learn the script sincerely and become an expertise of the Tai Khamti script and literature so that they may able to teach it to others confidently. He announced that it is from among the successful trainees, third language teachers will be recruited for which the proposal of 37 posts of teachers had been sent to the government.
Mein asked the Deputy Director of School Education, Namsai to devise a mechanism to teach Tai Khamti literature as a third language in a separate class to the students belonging to Tai Khamti community so that it does not create confusion among the student of the other communities in the district.
Mein expressed happiness that the Department of Pali and Buddhist Studies at Arunachal University of Studies, Namsai has proposed to introduce teachings of Tai Khamti script and literature in their university. He also urged the authorities of Pali Vidyapeeth College to teach Pali script and literature to their students.
Mein assured every possible support and help from the legislators of the district for preservation, promotion and successful implementation of the third language.
Parliamentary secretary for planning, personnel & training and local MLA Zingnu Namchoom emphasized on preservation, reformation and promotion of the local language among the young generations.
Deputy commissioner Namsai, RK Sharma, lauded the efforts and contributions made by the legislators and NGOs of the district for successfully bringing out the revised script of Tai Khamti literature and making it ready for introduction in the schools as the third language. It would help to keep alive and promote the mother tongue of the Tai Khamti community which is an essential component of their rich culture, he added.
Sharma further said that the Golden Pagoda, which was initially a centre for religious activities, has now become a centre for literary activities as well with this workshop. He informed that the Golden Pagoda also housed a library and an old-age home thereby serving the needy of the society. He assured that the district administration would extend all its support for the security and maintenance of this shrine area.