Assam Chief Minister Sarbananda Sonowal reiterated that the development of the state was on a war footing and one of the government's topmost priority is to connect it with the Digital Highway.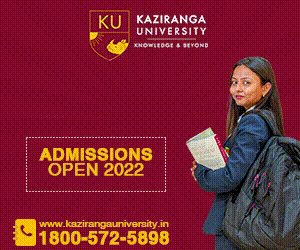 Speaking at the Northeast Information and Communication Technology (NICT) conference 2016 at a Guwahati hotel, Chief Minister Sonowal said that every village of the state will be digitally connected in the next five years and called on all IT players of the country to be part of this revolution.
According to an official press release here, the Chief Minister said every rural household will be digitally connected so that people can get their needs fulfilled without having to travel to bigger cities and towns. He said the best way to connect with the youths is through digital medium and his government is going to fulfil their hopes and aspirations through sincere and dedicated work. Better IT infrastructure will be put in place in partnership with private players to make Digital Assam a reality and better Internet bandwidth will be facilitated so that Internet connectivity in the State does not suffer from any lag.
Minister of Education Himanta Biswa Sarma, who was also present at the conference, spoke about digital clubs to be set up in every village of the State from where people can directly avail the government services. The digital clubs will facilitate services like air and rail ticket booking, digital book reading, apart from essential government services making the dream of e-governance a reality. The e-gram project will be henceforth handled by the IT department of the State for a seamless connectivity within the various departments.
Minister of Information Technology Keshab Mahanta, Additional Chief Secretary VS Bhaskar and AMTRON Managing Director MK Yadav among others were also present at the conference.