Prime Minister Narendra Modi will inaugurate 13 developmental projects and lay foundation stones of 9 projects on January 4 during his two hours visit to Manipur capital, Imphal.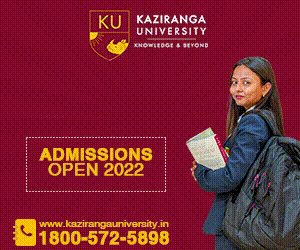 Preparations are in full swing to welcome the prime minister where projects worth Rs 4,815 crore of various departments will be announced, an official report said on January 3.
During the visit, the prime minister will inaugurate Water Transmission system of Thoubal multi-purpose project. This project will provide drinking water supply to lakhs of people in Imphal city.
The Water Supply Scheme project by Water Conservation at Tamenglong headquarters will also be inaugurated which is aimed to provide safe drinking water to residents of Tamenglong covering 10 habitations in the district, the report also said.
With the aim to effectively provide a variety of technology-based services, including traffic management, solid waste management and city surveillance, the Imphal Smart City Mission- Integrated Command and Control Centre (ICCC) project will be inaugurated along with Imphal Smart City Mission- Development of Western River Front on Imphal River (Phase I) which will boost local identity and economy.
During PM Narendra Modi visit to Manipur on January 4, the Imphal Smart City Mission – Development of Mall Road at Thangal Bazar (Phase I) will also be inaugurated, the report added.
To further promote the significant role of the INA in India's independence movement, a project for development of INA complex at Moirang into a historical tourist site will be inaugurated by the prime minister.
A project for refurbishing, restoration and renovation of Govindajee Temple which will play an "important role in preserving the rich culture and traditions inherited from our ancestors" will also be inaugurated.
New Industrial Training Institute (ITI), Kangpokpi under Enhancing Skill Development Infrastructure (ESDI) will be inaugurated along with a new office building of directorate of information and public relations, the report said.
To further boost mobile connectivity in the state, 2,387 mobile towers with 4356 base receiver stations will be handed over to the people of Manipur by the prime minister.
The prime minister will also inaugurate the project for Augmentation of Senapati District Headquarter Water Supply Scheme for Promoting Tourism under NESIDS on Turnkey Basis and a 200 bedded Semi-Permanent (Steel and Metallic Modular Interconnected Structure) COVID Hospital at Kiyamgei Mayai Leikai, Imphal East.
The prime minister will lay foundation stones for 5 National Highway construction projects covering 111 km for further improvement of road infrastructures which will contribute in the development of Manipur and make it socially and economically strong. He will also lay foundation stones for construction of government residential quarters at New Checkon which will be an integrated housing colony with modern amenities.
The prime minister will also lay foundation stone for construction of Manipur Institute of Performing Arts at Gurgaon which will provide a fillip in promotion of the rich art and culture of the state showcasing rich cultural diversity and heritage.
With an aim to boost the information technology sector in the state, the prime minister will lay foundation stone for setting-up of Centre for Invention, Innovation, Incubation and Training (CIIIT). The project is the biggest PPP initiative in the state.
The report also said that foundation stones will also be laid for 72 projects under Pradhan Mantri Jan Vikas Karyakram (PMJVK) which will provide the much-needed infrastructural support in health and education sectors for holistic development of the minorities.
The prime minister will also lay foundation stone for Development of Ropeway project at Ibudhou Marjing, Imphal East, a 150-bedded Cancer Hospital at JNIMS, Porompat under PPP Model, a Mega Cluster at Nongpok Kakching, Imphal East and a craft handloom village at Moirang, Bishnupur district, the official report added.