Nagaland Civil Secretariat Office Complex in Kohima was declared a COVID-19 containment zone and was sealed for 48 hours on November 15 as a number of COVID-19 cases were detected there.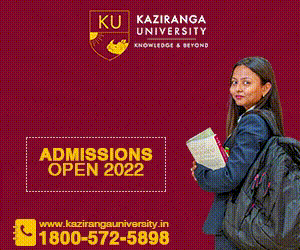 According to official sources, additional deputy commissioner Kohima notified the Nagaland Civil Secretariat Complex as a "sealed area" from November 16-17. The offices in the secretariat will remain closed for a period of 48 hours.
Additional deputy commissioner Kohima, Lithrongla Tongpi Rutsa notified that the order was mandated due to a number of COVID-19 positive cases and as per the central government's guidelines on preventive measures to contain the spread of COVID-19 in workplace.
Nagaland Civil Secretariat to be opened after sanitization
The notice said that fumigation of the premises is to be done and aggressive contact tracing will be initiated following all health safety measures and standard operating procedure (SOP) of Nagaland and central governments.
"The sealed area is mapped and cordoned off and the public and all concerned have been advised to follow all safety precautions of wearing masks all the time, frequently washing hands and maintain social and physical distances to ensure public hygiene and personal safety within the proximity of the sealed area," the notice said.
135 fresh COVID-19 cases on November 15
Altogether 135 fresh cases of COVID-19 were detected on November 15, taking the total number of infections in the state to 9885.
Nagaland health and family welfare minister, S Pangnyu Phom in a tweet informed that 71 cases were reported in Kohima, followed by 53 cases in Dimapur, nine cases in Tuensang, one case in Kiphire and one case in Mon.
He also informed that 20 patients recovered from the disease in the past 24 hours.