The Nagaland Directorate of Health and Family Welfare has issued an advisory in view of the outbreak of Novel Corona virus (nCoV) in China, all Rapid Response Teams (RRTs) have been asked to be on alert, as it has already spread to many countries, including Nepal and it is of public health concern.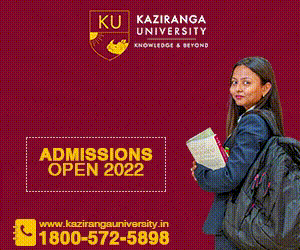 The advisory issued by the mission director Kevichusa Medikhru of the National Health Mission in the Directorate of Health and Family Welfare of Nagaland informed that the Corona Viruses are a large family of viruses that are known to cause illness ranging from the common cold to more severe diseases such as Middle East Respiratory Syndrome (MERS) and Severe Acute Respiratory Syndrome (SARS). The present Corona virus is a novel Corona Virus, a new strain of Corona Virus that has not been previously identified in humans, it added.
Common symptoms include respiratory symptoms, fever, cough, shortness of breath and breathing difficulties. In more severe cases, infection can cause pneumonia, severe acute respiratory syndrome, kidney failure and even death.
Medikhru has asked the RRTs to ensure adequate readiness for immediate detection, intervention and mitigation, as and when the need arise.
Dimapur Airport Authority has also been asked to share list of passenger travelling from China and other affected countries transiting Kolkata airport for onward journey to Dimapur with Health and Family Welfare Department for early detection and intervention. Medikhru, in a letter to AAI Director, said Dimapur District Health Authority would be in touch with Airport Authority of India through the district surveillance unit.
Moreover, medical superintendents of all the districts have been directed to earmark isolation room with ventilator facilities to deal with possible positive cases of the corona virus.