Nagaland Chief Minister Neiphiu Rio on March 4 informed that the state had been recognized as a top state in the National E-governance Service Delivery Assessment which was recently announced in National E-governance Conference in Mumbai.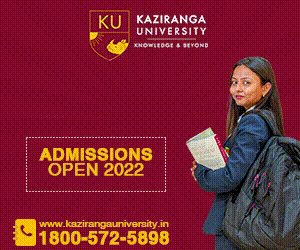 Speaking at the launch programme of interactive Digital Smart Board for Smart Classroom, organised by the Department of Higher Education, at the Kohima Science College on March 4, Rio said according to the NeSDA report Nagaland topped the list of the Northeast & Hill states with the overall score of 0.47.
Assam came second with 0.28 while Manipur stood at the third spot with a score of 0.23.
The chief minister highlighted that along with the introduction of technology in governance, a geo-tagging has been enabled in schools and data with regard to deployment of teachers in various schools has been made public on a geo spatial platform that will enable ensuring that teachers actually teach in the schools.
Rio stated that the initiative of Higher Education Department in introduction of Digital Smart Boards and Smart Classrooms is a step in the right direction that will make learning more interactive and engaging. The use of simple tools can be used by teachers and students to make learning joyful and interesting and teachers will be able to deliver technology enabled dynamic and interactive lessons in classroom.
Nagaland Minister of Higher and Technical Education Temjen Imna Along congratulated the departments and colleges involved in the launch of first-of-its-kind of Interactive Digital Smart Boards for Smart Classrooms in the government colleges of Nagaland.