The Nagaland government has decided to set up the Register of Indigenous Inhabitants Certificates of Nagaland (RIIN), with an objective to prevent issuance of fake indigenous inhabitant certificates.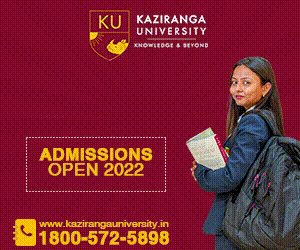 In a notification issued by Nagaland Home Commissioner R Ramakrishnan, the process for preparation of Register of Indigenous Inhabitants of Nagaland (RIIN) – the master list of all indigenous inhabitants of Nagaland – will start from July 10 which will be completed in 60 days. The home commissioner said that the state government's decision to set up the RIIN was for preventing issuance of fake Indigenous Inhabitant Certificates.
The RIIN list will be prepared with an extensive survey with the help of village wise and ward wise list of indigenous inhabitants based on official records under the supervision of district administration. There will be designated teams for each village and ward (urban area) to prepare the list and each team will be led by SDO (C)/EAC as chairman and members will be BDO/UDO, headmaster of GHS (to be nominated by DEO), 2 Gaon Burhas nominated by deputy commissioner and 2 GPS, GMS or GHS teachers (nominated by district education officer).
The notification also directed deputy commissioners to ensure that all teams are constituted by name within 7 days and information about the teams made public as also communicated to the village council chairmen, VDB secretary, ward authorities, tribal hohos, church authorities, NGOs and general public.
The designated teams will go house-to-house and make a list of indigenous inhabitants actually resident in the household, and each family member will be listed in the village of their original residence and mention will be made if the concerned member is actually residing in town or Kohima or Dimapur or elsewhere. The format for making the list will mention permanent residence and present residence separately. Aadhaar numbers, wherever available, will also be recorded.
The provisional lists prepared by the teams constituted will be published in the villages and wards as also on the website of the district and the state government on September 11, 2019 and claims and objections can be filed for a period of 30 days (on or before October 10, 2019). Anyone who thinks his name is missed out can submit a claim and anyone who thinks that someone's name has been wrongly included will be able to submit an objection, the notification said.
The respective deputy commissioners will adjudicate on the claims and objections based on official records and evidence produced. Proper orders will be passed by the DCs in each case and this process will be completed in a period of 2 months (on or before December 10, 2019). Based on this, the list of indigenous inhabitants will be finalized and each indigenous inhabitant will be given a unique ID. Accordingly the final list of indigenous inhabitants – the Register of Indigenous Inhabitants of Nagaland, RIIN will be created, the notification said. All the indigenous inhabitants of Nagaland included in RIIN will be issued bar-coded and numbered Indigenous Inhabitants Certificates across the state.
Once the process is complete and all genuine indigenous inhabitants are issued certificates with Unique ID and RIIN is notified, all existing indigenous inhabitant certificates issued by any authority will become invalid. Thereafter no fresh indigenous inhabitant certificates will be issued except for new born babies, children born to indigenous inhabitants of Nagaland for whom it will be ensured to issue indigenous inhabitants certificates along with the birth certificate and simultaneous updating of the RIIN database, the notification said.