Keeping focus on development in the Northeastern region, Nagaon MP Rajen Gohain was handed over the MoS Railway portfolio by Prime Minister Narendra Modi on Tuesday. Gohain was among the 19 new ministers sworn in by President Pranab Mukherjee in New Delhi on Tuesday in the presence of Prime Minister Narendra Modi and his cabinet colleagues.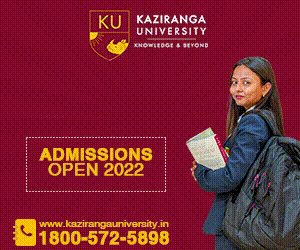 Rajen Gohain, a four-time MP from Assam, reacting to his induction into the Union cabinet expressed his gratitude to everyone who supported him in his journey. "It is a historic day for the people of Nagaon and I promise to fulfil my duties with utmost sincerity and dedication," he said.
Gohain reiterated the demand for setting up of AIIMS at Raha instead of Chansari (where the state government has already provided land and setting up infrastructure) and said, "All the developmental issues related to Assam will be on my priority list with setting up of the AIIMS at Raha being the first."
Gohain's elevation as junior minister in the prestigious Railway ministry is seen as a thanksgiving gesture of Prime Minister Narendra Modi for the massive success the party tasted in the recently held Assam Assembly polls. The elevation also gels with the fact that many developmental initiatives are being taken the region with expansion of Railway network being one of the primary works.
The Prime Minister expanded his council of ministers for the second time since 2014. The 19 new ministers are from 10 states, with a special focus on the coming Assembly polls in Uttar Pradesh and Uttarakhand. The new ministers come from UP, Rajasthan, Gujarat, West Bengal, Maharashtra, Madhya Pradesh, Delhi, Uttarakhand, Karnataka and Assam.
Born on November 26, 1950, Gohain was first elected to Lok Sabha from Nagaon in 1999. A founder member of the local unit of BJP, Gohain was educated at Gauhati University and graduated with BA and LLB degrees. A four-time MP, Gohain was re-elected to the Lok Sabha from Nagaon in 2004, 2009 and 2014. Gohain has been a member of the BJP since 1991 and has also served as its state president.
Gohain is a known champion for the cause of small tea growers in the Northeastern state.