NorthEast United FC goalkeeper Pawan Kumar hopes that he will be able to continue his good form from last Indian Super League season and will shine with the club in ISL-6.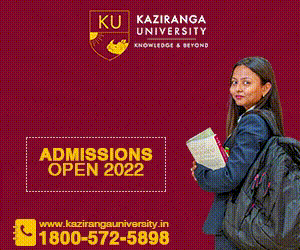 Last season, Pawan Kumar got his chance into the playing 11 after regular goalie TP Rehenesh was not available for a few matches. "I was always ready… I was focusing on my game and I am glad I could do well for the team," said Pawan Kumar while speaking exclusively to The News Mill.
Backed with good performances, Kumar continued to find his spot in the playing 11 for the Highlanders in the subsequent matches even as 'senior' TP Rehenesh was available later in the season.
Speaking about the upcoming ISL season, Kumar, who was drafted as one of the primary goalkeepers of the Guwahati side along with new recruit Subhasish Roy Chowdhury and Soram Poreianganba Meitei, said that he was happy with the way the team has been regrouping. "Every season is different. We are playing with new teammates, under a new coach. The focus is on understanding each other's game. We are trying our best to get the most out of this pre-season," he said.
NEUFC's backline does have some continuity from the last season as the John Abraham-owned club managed to retain the services of Croatian central defender Mislav Komorski. "As professionals, we are ready for newer challenges. Every person is different, they have their own style and it is good for developing players like us as we continue to learn newer things," Kumar added.
Kumar, who took part in a practice match against the Indian National team on October 9, said that he was happy to see fans thronging the stadium to support football. "We get very motivated when we see full stands. We want to give our best so that we make them leave happily after the match – sometimes we do fail… that's part of any sport. I am thankful to the fans for their continued support and I really hope to see a full stadium when we take the field this season," he said.
NorthEast United FC managed to reach the playoffs of the Indian Super League last season for the first time ever. They will play their first match of ISL-6 on October 21 against Bengaluru FC in Bengaluru and will play their first home game of the season against Odisha FC on October 26.