North East Students' Association (NESO), the umbrella organization of all the major students' bodies of the Northeast India region has demanded for National Register of Citizens (NRC) in the line of Assam to segregate the immigrants from the locals, in all the Northeast states as they intensify their opposition against the Citizenship (Amendment) Bill, 2016.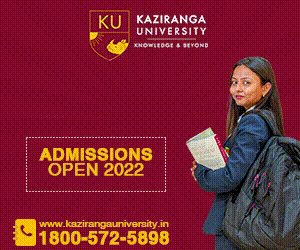 After an executive council meeting in Guwahati on May 11, the office bearers of NESO, said that they will renew their agitation from May 12 against the bill which endorses citizenship to non-Muslims from neighbouring countries.
"It's enough. We the people of the Northeast have suffered a lot in the hand of the central government. For them the country ends at Kolkata. But we are not going to sit idle here. We want special constitutional safeguard and we demand that NRC should be implemented in all the Northeast states," NESO advisor Samujjal Kumar Bhattacharyya told reporters.
Bhattacharyya also warned the Centre to stay away from doing politics with the interest of the NE people and stop regarding the NE region as a dumping ground.
The students' body, which started a series of agitation from May 12, to oppose the bill in all the states of the region and also in New Delhi, reiterated its demand of Inner Line Permit (ILP) for all the NE states.
The ILP is an official document issued by the government to Indian citizens as well as foreigners to travel to states like Arunachal Pradesh, Mizoram and Nagaland.
"We have already taken the burden of many illegal citizens in the region and no more we want that. We just can't accept any illegal citizens at any cost. We, rather, demand that the government should implement ILP system in all the NE states so that our indigenous people are safeguarded," said NESO chairman Samuel B Jyrwa.
Hailing Meghalaya chief minister Conrad K Sangma, the office bearers of NESO, urged upon all the CMs of NE to follow his footsteps and oppose the bill tooth and nail.
NESO comprises of Khasi Students Union (KSU), Naga Students Federation (NSF), Garo Students' Union (GSU), All Manipur Students Union (AMSU), Tripura Students' Federation (TSF), All Arunachal Pradesh Students' Union (AAPSU), Mizo Students' Association (MSA) and All Assam Students' Union (AASU).
The students' body has vowed to fight the issue united as a region.