The Assam tourism department has done it yet again. Google- Save-Print seems to the work culture at the department when it concerns making brochures and booklets.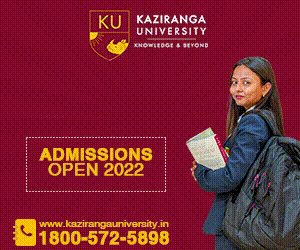 On Monday, it came to light that the department yet again did the unthinkable by "downloading an Orangutan to Orang National Park"!
The brochure, titled 'Assam: Sojourn in the Wilderness', carried a brief on the Orang National Park. Published by the directorate of tourism, government of Assam, the brochure carried a photograph of an Orangutan while it vaguely tries to describe the Orang National Park. Interestingly, the critically endangered ape is found only in the rainforests of Borneo and Sumatra.
The gaffe – a series of it in recent times – ashamed wildlife enthusiasts and citizens as they dished out the department on the social media. "Value addition? Kudos to 'AT'. Serious need of expert in the Department of Tourism… Otherwise, we have these examples… Likewise, there is 'Red Panda' in the Posters of 'Manas National Park' published by 'Kyunki ye Assam hei' Dept," wrote Debasish Buragohain on Facebook.
"They probably would have thought Orang and Orangutan both sync well," wrote Murali Krishna trying to find some sense.
Calling for collective action rather than shamming "ourselves" in the social media, Biswajit De said that it's high time one approaches the department. "Why isn't 'anyone' approaching the Assam Tourism department directly and charging 'them' with this? I think reputed organizations have the authority and the means to do so. This is a matter of shame and sharing it on the social media puts all of us, to shame. Many of my personal friends from abroad have already sent me messages regarding this. Is there a way in which a collective reaction be shared with the Dept. of Tourism? …such a disgrace…something needs to be done…," wrote Biswajit De.
The News Mill has reached out to the tourism department for its comment. The story will be updated after we hear from the department.