The National People's Party (NPP) on July 11 adopted a resolution to fight discrimination against Northeast citizens in other parts of the country during the course of its digital conclave that was attended by party functionaries from different parts of the country.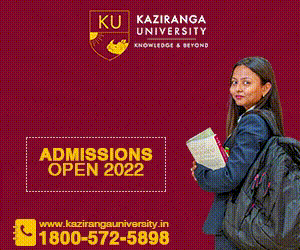 "National People's Party believes in the spirit of our nation's founding fathers that our nation arose in unity among diversity. It is in this firm belief that we pledge to voice against discrimination faced by citizens of the Northeast in various parts of our country and to work towards national integration and respect for one another. As the only party with a national status originating from the Northeast region, we unanimously pass a resolution to voice and fight against discrimination of Northeast citizens based on race, culture region and religion. This sitting unanimously passes this resolution," the NPP stated.
The digital conclave was attended by the National President of NPP, Conrad K Sangma, national secretaries James K Sangma, Mutchu Mithi, Lalrintluanga Jhau, Sashank Ghatraj, Thomas Sangma including president of Assam, Arunachal Pradesh, Nagaland and Mizoram units of the party.
Addressing the conclave, Conrad Sangma, who is also Meghalaya chief minister, welcomed the new members of the party from North Bengal and congratulated newly-elected Rajya Sabha member from Meghalaya WR Kharlukhi, who also attended the meeting via video conference.
"Political scenario in the nation, particularly Northeast, has seen a lot of change in the past few years. We clearly see that there is a vacuum as far as leadership is concerned. Today people are becoming politically inclined and sensitive as they want political parties to represent their aspiration. In this situation, the role and responsibility for a party like NPP is of paramount importance," he said.
Sangma said that NPP has to "truly evolve" and adapt to the changing dynamics of the political scenario and reach out to the masses and work towards fulfilling their aspirations.
"In less than six years of its formation, NPP has got the status of a national party, where many other political parties are still struggling. It is not just a matter of pride but an indication that the party has been widely accepted in the region and the people want NPP to be the voice and the platform for the unheard," the NPP chief said.
He also urged the party leaders to strengthen its footprints across different parts of the country, particularly in East and Northeast and focus on issues that connect the region and work together as a team to make the "voices of our people heard loud and clear."