A young engineer died after falling off at the site of the oil well blowout at Baghjan in Assam's Tinsukia district on September 9.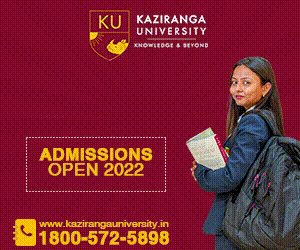 The deceased has been identified as Arnab Kishore Bordoloi. He was among the experts who were engaged in the dousing operation at the site. The oil well has been burning since June 9. Though temporarily, Oil India Limited (OIL) saw some success, they couldn't control the leakage and the fire.
Confirming the casualty, OIL spokesperson Tridiv Hazarika said that the electrical engineer was working with some equipment at the site and lost consciousness after falling down.
"He was provided emergency health care by a doctor at site and was taken to Assam Medical College Hospital in Dibrugarh where he was declared dead. The reason for the death will be known after the post-mortem. This is a very tragic incident. A team from OIL is carrying out inspection at the well site to find out possible reasons for this accident," Hazarika said.
Prior to this, two fire-fighters – Tikheswar Gohain and Durlov Gogoi – lost their lives in the line of duty when the oil well caught fire on June 9.
Though the BOP (blow out preventer) Stack over the well head was placed properly on August 17, the operation had to be suspended following rupture of a casing valve the next day.
The BOP is a very heavy metal cover weighing several tonnes that is placed at the mouth of any gas or oil well to stop leakage of the fuel from under the ground.
Assam Commerce and Industries Minister Chandra Mohan Patowary recently said that it might take another eight weeks to douse the fire at the oil well. He said that a team of experts from Canada with all modern equipment is on the way to Baghjan to kill the well through 'snubbing technology'.
"After carrying out preparatory works, the Canadian experts may take 6-8 weeks to plug the gas leakage and douse the fire," the minister had said on September 3.
Already a team of foreign experts from Singapore based Alert Disaster Control have been working at the site.
"The OIL experts and engineers are also working to control the well at least temporarily by diverting the gas flow through a diverter and then generating natural gas through two parallel lines," Patowary said during the Autumn session of the state assembly.
The oil well developed leakage on May 27 and ever since it continued emitting condensate and gas. It later caught massive fire on June 9 causing much damage to the area. It has been burning continuously since then.
As per the government data, around 3,000 families have been shifted to 14 relief camps and OIL, along with the state government, is providing relief to them.