One person was killed and two others were seriously injured when an unruly mob in a remote village over allegations of 'menshohnoh' witchcraft, authorities said on March 9.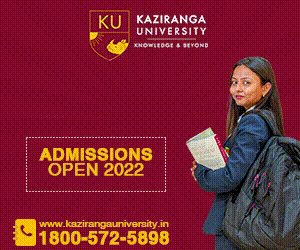 The incident took place on March 8 when nine youth from Madanriting in Shillong had gone to Syntung village for a picnic.
Superintendent of Police in-charge East Khasi Hills District, Claudia A Lyngwa said, the villagers attacked the picnickers after rumours floated in and around that a vehicle of 'menshohnoh' was moving around the area.
She said that police received the information about the incident late on Sunday evening when one of the doctors informed the police about the situation. "When we reached the spot we found that one of them was already dead while the other two were seriously injured. We rushed to bring the two injured to Shillong Civil Hospital," Lyngwa said.
The deceased has been identified as Macmillan Kharshandy and those seriously injured were identified as Ricky Dkhar and Teiborlang Kharbyngar.
Lyngwa said a second police team was also rushed to the village to search for the six others who were hiding in the nearby forest. "We did managed to call them. But they were not able to tell the police their exact location. It was only early in the morning the team could finally rescue all the six youth who were hiding in the nearby forest," Lyngwa said.
Though police are yet to arrest the perpetrators, Lyngwa assured that the police will arrest those people who are behind the attack.
"People cannot just take law into their own hand. It is really unfortunate that such incident is taking place," the police official said.
Sordar (village Chief) of Syntung, R Pale said that the elders of the villages had tried to control the mob, who had gathered at Lad Mawlang. "We failed to control the situation since the mob was not agreeing to listen to us. It is sad that one of the youth was killed by the angry mob," Pale added.
Home Minister Lahkmen Rymbui condemned the lynching incident and assured that action will be taken against the perpetrators. "I strongly condemn this incident. How can people take away the life of other people in this way. Action would be taken against those who are responsible for this unfortunate incident," Rymbui said.