Oriental Bistro in Guwahati has pepped up its menu with a special section – Tanduurz by Oriental Bistro – offering a range of tandoori dishes.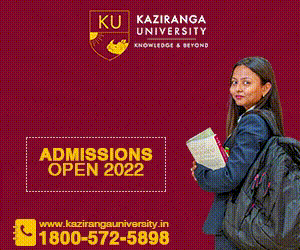 The restro-bar, situated at Adityam Building in Lachit Nagar, Guwahati, unveiled a special menu under its new offering Tanduurz by Oriental Bistro on October 2. The menu will be available for dine-in and home-delivery from October 4 onwards.The new logo of Tanduurz by Oriental Bistro (Mast Malai Markee) was unveiled by popular actor-filmmaker Kenny Basumatary.
Speaking about the new offering, Shaurav A Chowdhury, GM Food at Karini Group of Restaurants, said that the restaurant aims to provide an unforgettable tandoor experience for the foodies. "Often regarded as the #MostLoved and #FavouriteOrientalRestaurant, Oriental Bistro now adds another reason for the people of Guwahati to come and visit the outlet. We are happy to introduce Tanduurz by Oriental Bistro (Mast Malai Markee), an unforgettable tandoor experience for all our valued guests. This valuable addition is a result of the demand and suggestion from many of our regular guests, who often end up asking for some roti, naan or even dal. As Indians at heart and love for our beloved guests, we have decided to add on a tandoor section, serving delightful tandoori items, such as a range of Kebabs, Indian Breads, Dal and other popular Indian main course dishes," he said.
Speaking on the occasion, Kenny Basumatary, whose new film 'Local Utpaat' is expected to release after the lockdown norms are eased, said: "I am happy to unveil the logo for Tandurrz by Oriental Bistro, which has a catchy tagline of Mast Malai Markee and wish the restaurant good luck! The people of Guwahati can now try some tandoor delicacies from Oriental Bistro as well! Oriental Bistro along with Tanduurz, now offers a basket of choices for all the foodies out there. I hope that Tanduurz and Oriental Bistro continue to serve good, hygienic food and make people happy, as 'nothing brings people closer than good food'."
The Tanduurz by Oriental Bistro section includes Chicken Butter Masala, Chicken Tikka Masala, Tandoori Chicken, Chicken Shammi Kebab, Mutton Shaami Kebab, Tandoori Fish, Tandoori Prawn, Kadai Paneer, Chicken Biryani, Mutton Biryani, Prawn Biryani, Fish Biryani, Naan, Mixed veg, among others.
Oriental Bistro started on January 14, 2018 during Magh Bihu. It went on to become the favourite Oriental Restaurant of Guwahati very soon, as it offers a wide range of Thai, Japanese, Chinese dishes with a well-stocked Bar. Oriental Bistro bagged the award for The Best New Entrant for Oriental Cuisine in 2018, followed by the award for the Best Oriental Restaurant of the Year in 2019. Oriental Bistro is a part of the Karini Group of Restaurants, housing popular brands like Pizza Hut, Subway and Foodie's World.
Since its inception in 2018, Oriental Bistro has organized many successful food festivals, like the Sea Food Festival, Thai Food Festival and the Sushi Festival, to name a few.