Arunachal Pradesh chief minister Pema Khandu has reiterated the concerns of the people of the state on the vexed issue of granting citizenship to Chakma and Hajong refugees.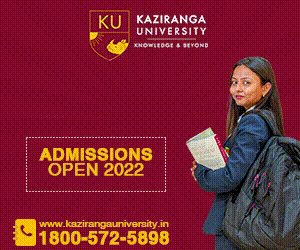 In a letter to union home minister Rajnath Singh on Monday, Khandu said the matter is of deep emotional concern and that the state is not ready to accept any infringement of the Constitutional protection bestowed on the tribals of the state.
The CM pointed that Arunachal Pradesh with its unique history is governed by a special Act namely the Bengal Eastern Frontier Regulation, 1873, which prescribes a line to be called the 'Inner Line'. Section 2 of which prohibits all citizens of India or any class of such citizens from going beyond such line without a pass issued under the hand and seal of the CEO of such district or such officer authorized with such function.
"Further, Section 7 of the Regulation reads as, "It shall not be lawful for any person, not being a native of the district comprised in the preamble of this regulation, to acquire any interest in land or the product of land beyond the said 'Inner Line'…," Khandu cited.
He added that Arunachal Pradesh is a predominantly tribal state and the constitution of India gives special protection rights to the people of the state. These provisions were legislated with the singular objective to protect the tribes of the state from the onslaught of alien culture and overwhelming influx of non-Arunachalee in the state.
"Therefore, as mentioned by me in our meeting recently, I reiterate that the people of my state are not ready to accept any infringement on the Constitutional protection bestowed on the tribals of Arunachal Pradesh and want to ensure that the ethnic composition and the special rights enjoyed by the tribes of Arunachal Pradesh are safeguarded at all cost," Khandu said in the letter.
He solicited the home minister's support in protecting the tribal rights and securing the sanctity of the ILP in Arunachal Pradesh.
Earlier this month the Supreme Court gave deadline to the Centre to confer citizenship to these refugees within three months.
Though cleared for citizenship now, they can't own land in Arunachal and will have to apply for the ILP.  Following this, several organizations in the state have expressed their opposition.