Easing the documentation process for domestic visitors to enter Arunachal Pradesh, the state government introduced e-Inner Line Permit services.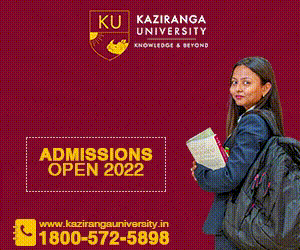 Arunachal Pradesh chief minister recently launched the service where an Indian citizen can easily apply for individual/group Inner Line Permit through the website.
The Inner Line Permit is an official travel document issued by the government to allow inward travel of an Indian citizen into a protected/restricted area for a limited period.
The permit system, which is in force in Nagaland as well as Mizoram and Arunachal Pradesh, derives from the Bengal Eastern Frontier Regulations, 1873.
It is obligatory for the Indian citizens, not residents of those states, to obtain the permit for entering the restricted areas.
Congratulating the department for the 'historic' initiative, chief minister Khandu expressed optimism that with the hassle-free and paperless system there would be a significant increase in the number of visitors to the state as they will now avail ILPs from their homes without having to go to the designated offices physically.
He, however, emphasised on providing training to the personnel at designated offices of resident commissioners, deputy resident commissioners and deputy commissioners in various states so that they are familiar with the system and can issue ILPs without creating any confusion for the applicants.
The chief minister also stressed that verification of documents submitted must be thorough and the system be error free so that it is not misused or manipulated.
As the issued ILP will now have bar and QR codes for verification, Khandu said the security personnel manning the entry gates will have to be properly trained and equipped so that entries with fake ILPs are checked and genuine ILP holders are not subjected to inconvenience. For this, he requested the department to hold an exclusive training session for the police.
The chief minister was told that the present system is designed to cater only to domestic visitors but the department is working on offering a similar platform to foreign visitors as well.
Khandu click-opened the web portal arunachalilp.com where visitors can apply and obtain the mandatory inner line permit online from anywhere in the country.