Prime Minister Narendra Modi on January 4 slammed Tripura's former Left Front government for failing to fight corruption and implement development, while praising current chief minister Biplab Deb's performance.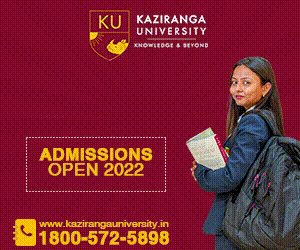 PM Modi, who was in Agartala on January 4, praised CM Deb for his suggestions on the central government's housing scheme, "which has benefited tens of thousands of people across the country".
Addressing a public meeting at Swami Vivekananda Stadium in Agartala, PM Modi also complained that the media was not giving coverage to the achievements of the government.
During his 24-minute speech, Modi thanked Biplab Deb, saying it was because of him that the central government brought changes in the criteria of Prime Minister Awas Yojana (PMAY) and modified the definition of 'kutcha house'.
The prime minister said earlier houses of semi-permanent structures were considered as 'pucca house' and as a result, a large number of poor people despite having mud houses didn't get the benefit of the scheme.
"Biplab Deb came to me with his argument to consider houses of semi-permanent structure as kutcha houses. The central government reviewed his proposal and accepted it. Accordingly, the definition of kutcha and pucca houses has been changed and 1.80 lakh beneficiaries of Tripura were sanctioned houses under PMAY in a year that also saw the benefits extended to lakhs of people of the country," Modi said.
Expressing displeasure on media allegedly not highlighting the achievements of the state government, Modi said: "The media friends are not always giving due coverage to the good things done by the government. Double engine (same ruling party at the Centre and state) growth means concerted effort towards prosperity, of which Tripura is an example."
Flaying the previous Left Front government in the state, the prime minister said: "The vehicle of corruption was not stopped and the development vehicle was put on break during their rule. After the last election when the BJP-led government came to power, I promised to present to you HIRA model – highway, internet, railway and airways and the results started yielding now."
Appreciating the implementation of the Aatmanirbhar Bharat initiative by the state government, Modi pointed out that homegrown pineapple, jackfruit, canted lemon, canted rice, organic produce and bamboo products of Tripura have not only been dominating the national markets but also are valued globally.
The market is expanding for bamboo bottles and other handicraft products of Tripura, he stated.