Experiential learning app, Practically, in collaboration with Robotics Club at IIT Guwahati, has launched a free robotics certificate course. Practically aims to make learning immersive and increase retention in STEM learning among students of classes 6 to 12.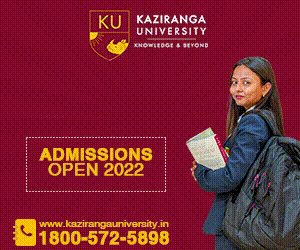 The five-week course will commence on May 4 and is a part of Practically's summer workshop. The workshop has five other ongoing courses like scratch programming, YouTube pro, chess, gaming with unity, math & science beyond books. The courses have been very well received by students and seeing enthusiastic engagement from participants.
The robotics course aims to train students in building a smart bulb that can be controlled using Google voice assistant. "During this course, students will learn about the amplification of various software and equipment, which will help them in understanding the recent technologies in automation. By the end of this curriculum, students will make a smart bulb and understand concepts that can be applied to various other similar products like a fan, water tap etc," a statement from the company said.
During the 15-hour course, students will get hands-on knowledge in robotics and receive a participation certificate from Robotics Club, IIT Guwahati.
Commenting on the launch of the robotics course, Subbarao Siddabattula, founder & CEO at Practically, said: "We are delighted to offer a one-of-a-kind course aligned with global industry requirements. This specialised and cutting-edge robotics course will encourage problem-solving, creative thinking, and a healthy sense of competition making our future generation ready for digital transformation. Students can utilise their summer breaks effectively by studying in a world-class academic environment and from the comfort of their homes."
Founded in 2018, Practically uses next-generation interactive methods, such as Augmented Reality (AR), Simulations and 3D videos for an enhanced learning experience.