The prime accused in Jorhat mob lynching case, Niraj Das, died after allegedly trying to flee from a police vehicle, reports said on December 1.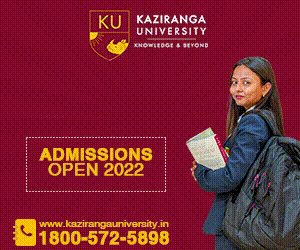 Media reports said the prime accused in the mob lynching case where an AASU leader was brutally murdered by an angry mob in Jorhat, tried to flee from custody when he was hit by a police vehicle.
Niraj Das alias 'Kola Lora/Gunda' was involved in a car accident at Cinamara Khariya Chuk in Jorhat while trying to escape police custody. As per reports, Das tried to move out of a running police vehicle when he was hit by a following escort car.
Television reports said that three police personnel were also injured in the accident. Das, along with the injured, were taken to the Jorhat Medical College and Hospital (JMCH) where the prime accused was declared dead.
Student leader Animesh Bhuyan was killed by an irate mob in Jorhat on November 29. Two others, including a journalist, were also injured in the melee.
On November 30, Assam chief minister Himanta Biswa Sarma condemned the incident perpetrated by the irate mob which led to the death of Animesh Bhuyan. CM Sarma expressed his condolence over the unfortunate loss of life of the student leader.
In a statement, Sarma termed the incident very unfortunate and said that the government in power will never tolerate such incident as those culprits involved in the incident will be tried in fast-track court to hand them exemplary punishment.
Education minister Ranuj Pegu visited the house of the deceased, met the bereaved family members and expressed the deep condolences on behalf of the people of Assam.
Chief minister Sarma directed the Assam Police to file chargesheet of the incident in one month and asked special DGP GP Singh to personally supervise the inquiry of the incident. The chief minister also said that as a benign gesture of the government, a cheque of Rs 5 lakh be handed over to the family of the deceased.
Late night, at around 2:30 am on December 1, special DGP GP Singh cited Newton's third law and tweeted: "For every action, there is an equal and opposite reaction – Newton's Third Law."
For every action, there is an equal and opposite reaction – Newton's Third Law

— GP Singh (@gpsinghips) November 30, 2021