Bollywood actress Priyanka Chopra, who has produced a Sikkimese film, came under attack after calling the hill state insurgency-troubled. She has apologised to the Sikkim government, which sought another apology in more "clear-cut terms".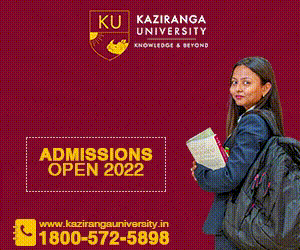 Netizens on Thursday slammed Priyanka for being "politically illiterate" after she spoke about Sikkim in an interview on the sidelines of the Toronto International Film Festival (TIFF). She was discussing "Pahuna: The Little Visitors", her Sikkimese production which premiered at the gala.
Sikkim tourism minister Ugen T Gyatso termed Priyanka's statements as "unfortunate".
"I have received an apology letter. We have to be satisfied with it," said Gyatso, adding: "She must have thought Sikkim is like other Northeast states. It's a very peaceful state."
The state government has sought another letter of apology from the actress.
Sikkim tourism secretary C. Zangpo Bhutia told IANS: "We have received an apology note from Priyanka Chopra for her comments, where she has written 'I tender an apology'. But we are not satisfied. We have asked her to send us another letter in more clear-cut terms."
Asked what the Sikkim government felt about Priyanka's comments, he said: "Whatever she said is totally unacceptable. This has tarnished the image of our state. So we asked her to take back her statement and apologise to us. But as we are not satisfied with her first letter. We are waiting for a fresh note from her."
Priyanka, who now divides her time between the US and India, is yet to issue an official statement.
Priyanka's film "Pahuna…" is about three Nepalese children who get separated from their parents, escape the Maoists in Nepal and flee to Sikkim.
Talking about the movie to ET Canada, Priyanka said: "This is a Sikkimese film. Sikkim is a small state in the northeast of India which never had a film industry or anyone who made films from there. And this is the first film ever that's come out of that region because it's very troubled with insurgency and troubling situations."
The remark was widely slammed.
Incidentally, Priyanka is the tourism ambassador of BJP-ruled Assam.
Directed by first-timer Paakhi A Tyrewala, "Pahuna…" was launched as an association between Priyanka and her mother Madhu Chopra's banner Purple Pebble Pictures and Sikkim's ministry of tourism.