Actor-director of the popular Local Kung Fu films, Kenny Basumatary, will be seen on July 28 playing the role of Netaji Subhash Chandra Bose in Hindi film Raag Desh.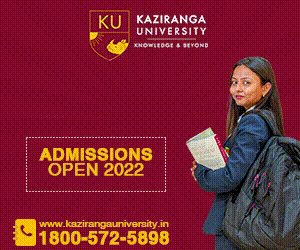 Directed by national award winning director Tigmanshu Dhulia, Raag Desh is about the 1945 court-martial of three Indian National Army officers who were captured during their failed attempt to throw the British out of India.
Speaking exclusively to The News Mill, Kenny Basumatary expressed his happiness being a part of the project. "I am playing the role of Netaji Subhash Chandra Bose. The film is about the Red Fort trials and I am privileged to play such a pivotal role in a Tigmanshu Dhulia film. It's an honour because I am playing the character of one of the most important people responsible for winning us our independence," said Kenny Basumatary in an exclusive video shared with The News Mill from Mumbai.
Raag Desh is about the 1945 Red Fort trials which galvanized public opinion against the British raj. The three officers were coincidentally a Hindu (Prem Sehgal), a Muslim (Shah Nawaz Khan) and a Sikh (Gurbaksh Singh Dhillon), and their roles are being played by Mohit Marwah, Kunal Kapoor and Amit Sadh.
The film is being produced by Rajya Sabha TV, with its CEO Gurdeep Singh Sappal being the film's producer. "I am a student of history, and I never thought I would one day get a chance to make a film on Netaji Subhash Chandra Bose and the Indian National Army. No typical Bollywood producer would finance such a project," said Tigmanshu Dhulia.
The trailers and character intros of the film, in which Kenny can be seen as Netaji in some of the shots, have been well received.
"This is a story that needs to be told. So many soldiers lost their lives in Manipur and Nagaland. This is the story of our independence. We need to know about the same," said Basumatary.
Talking about his character in the film, Kenny Basumatary said that Netaji appears in several flashbacks on important portions of the story. "The story is about the trial of the three Indian soldiers. Netaji appears in many important junctures when the defence and the soldiers narrate their story – in flashbacks," he said.
https://www.youtube.com/watch?v=VC2YlQNHpYs
The Indian National Army was formed by Netaji by gathering Indian soldiers who had been fighting World War II on the British side and had been captured by German, Japanese and Italian forces. He believed that since there were only about 70,000 Englishmen controlling India's 38 crore population, a force of around 50,000 Indian soldiers would be enough to drive them out. However, the INA faced stiff British resistance at Imphal, apart from inhospitable terrain and lack of supplies, and eventually had to retreat. But once the trial of the three officers started and people started getting to know about the INA's efforts, a huge wave of public opinion began forming, leading to a widespread naval mutiny. These events were a huge catalyst in convincing the British that their time in India was indeed up.
Tigmanshu Dhulia is best known for his films Paan Singh Tomar, Sahib Biwi Gangster and Haasil. He is also famous for playing villain Ramadhir Singh in the Gangs of Wasseypur films.