A day before the publication of final updated National Register of Citizens (NRC) for Assam, the Opposition Congress on August 30 accused the ruling BJP of attempting to create religious polarization on the basis of the citizenship document.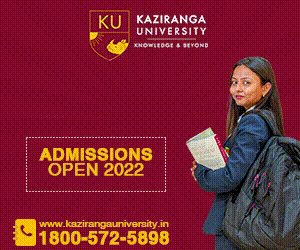 Addressing a press conference in Guwahati, Lok Sabha MP and state Congress vice-president Pradyut Bordoloi said, "The BJP wants to help people of only one religion who may be left out of the final NRC. It wants to wedge a divide between Hindus and Muslims."
"The BJP is attempting at religious polarization since 2016 in the state, and it is also trying to use the NRC to further deepen this wound between religions that it has created," he added.
The Lok Sabha MP further alleged that the BJP has been trying to create problems in NRC preparation and had even approached the Supreme Court, which is directly monitoring the updating process, multiple times to postpone the final NRC, but failed.
"To damage the credibility of the NRC and cast doubt in the minds of the people, the BJP has gone to the extent of targeting the NRC state coordinator, Prateek Hajela, even when the Supreme Court is monitoring the work," he added.
Bordoloi reiterated the Assam Pradesh Congress Committee's offer for free-of-cost legal and other help for the genuine citizens whose names are not included in the final NRC. "We will help the people to approach the Foreigners Tribunal or court, as necessary. We will set up help desks and help kiosks and our volunteers will be handy to guide them," he said.
Reacting to possibility of genuine citizens being excluded from the final NRC, Bordoloi said, "The exclusion could be due to various reasons…it could be due to negligence or technical reasons or something else. It won't be proper to blame the top NRC authorities for such exclusions."
He added that the Congress wants a correct NRC, where names of all genuine citizens are included and no foreigner is included.
After the first draft was published at midnight of December 31, 2017, and the complete draft on July 30, 2018, the final NRC for Assam will be published on August 31.