A rhino poacher was shot by a joint team of Assam Police and forest guards in Assam's Orang National Park in the wee hours of Saturday.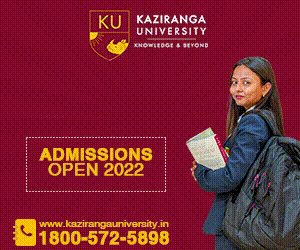 According to reports, based on intelligence inputs about a gang of poacher planning to make an attempt to enter the national park, a joint team of police and forest guards launched operation.
In the wee hours of Saturday, an encounter between the security personnel and the poacher gang took place inside the park and exchanged bullets from both sides.
During the search operation later, a poacher was found injured inside the park and he was rushed to hospital, but succumbed to his injuries.
The security personnel also recovered one .303 rifle, a bag, an axe and five rounds live ammunition near the site of the incident.
The body of the poacher was yet to be identified. The park authority suspected that, three or four poachers of the gang had managed to flee from the area.