Former NorthEast United FC (NEUFC) head coach Gerard Nus who was sacked by the club in the midway said he was shocked and still doesn't know the reason behind it. At 35, the youngest coach in the league, the Spaniard had given a flying start to the Guwahati based side. But the side failed to continue the momentum later.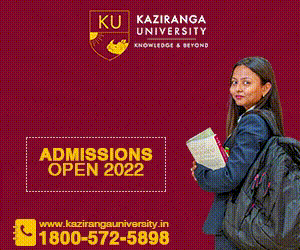 "I was really surprised, wasn't expecting that. At the beginning (with the club), we spoke about a long-term project, something special. We had a really good start," Nus was quoted as saying by The Times of India.
"We were rebuilding. In any campaign, there will be ups and downs in terms of results, but more important is that the team keeps improving. That was clearly happening. We had an identity; a team that was well organised, we knew how to defend and how to attack. The biggest concern was losing a key player, Kwesi Appiah, to a bad injury. We created many chances in all the games, but lacked the finishing."
When Nus was sacked, the NEUFC had not won in seven matches and lost three of the four games in-between. Nus thought that it's not justified if he has been sacked for that.
"At that moment, we were in the seventh position, three or four points away from playoffs. There were a lot of games still to be played. With the lowest budget in the league, we were in the top four. We were doing a good job under tough circumstances. In my opinion, we were unlucky in some games. We deserved to win more."
Describing the formation of the team, Nus said that they were building up as a team gradually with very limited resources.
"You can look at the team now. It's the same team, same tactics, same formation. Is this team playing out from the back, like tiki-taka? A team always plays to its strengths. Considering that we had 12 players from the second division (I-League) last year and knowing you have three weeks to prepare with zero national team players, we had to be clear about how we attack, how we defend and then progress through the campaign," he said in the interview.
"The owners wanted to have a long-term project with me. We were building accordingly. In the beginning, there was a need to start with a, b and c. Then d, e and f. It's a process. We wanted to have a team that never gives up. This team would give everything and that's what they did from day one until my last day."
The club when announced the sacking of the coach mentioned that there was a contrast in the team's current tactics and the club's philosophy and vision. Reacting to that Nus said: "But I think the club has to answer. I don't get it, still."
Nus who is based in Barcelona also said that he doesn't want to hurry to make a decision now though he is getting some offers to be a head coach. "I am not in any rush. I prefer to pick the best one. This needs to be a serious project, a place that they want to have a team that competes for everything," he reckoned.
He, however, said that he would like to return to India.