Another sitting Congress MLA, Chaltonlien Amo, who is also vice president of the Manipur Pradesh Congress Committee (MPCC), left the party to join the ruling BJP in the poll-bound Manipur on January 9.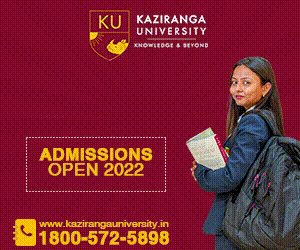 Amo is the second sitting Congress MLA who left the party in the run-up to the assembly election in Manipur. His coming in the BJP fold came barely a day after the Election Commission of India (ECI) announced the election schedule for the 60-seat Manipur assembly.
A few days ago, Congress MLA, D Korungthang left the party and joined Naga People Front (NPF).
Chaltonlien Amo was elected from Tipaimukh assembly constituency of Pherzawl district in the 2017 elections to the state assembly on Congress ticket.
Amo formally joined the saffron fold in a function held at BJP Manipur Pradesh office in Imphal on January 9 in the presence of Union minister of forest and environment and BJP Manipur election in-charge Bhupendra Yadav, Manipur chief minister N Biren Singh, Union minister of state for social justice and empowerment Pratima Bhoumik and BJP state unit president A Sarda Devi, among others.
Speaking on the occasion, Bhupendra Yadav expressed hope that the coming of Amo, an influential tribal leader, to the BJP fold, will help further strengthen the party in the hill districts of the state.
Also speaking on the occasion, chief minister N Biren Singh said that the joining of a hill leader like Chaltonlien Amo was a fortunate one. He joined the BJP after being impressed by the development that was brought about in the last nearly five years under the BJP-led coalition government, Biren Singh said.
"His coming in the BJP fold also showed that hill leaders are confident of BJP bringing development in hill areas of the state," Biren Singh added.