Assam chief minister Sarbananda Sonowal on November 18 inaugurated realignment of NH-37 from Bogibeel Junction to Bakul (Dibrugarh Bypass) at a programme held at Japisajia in Dibrugarh.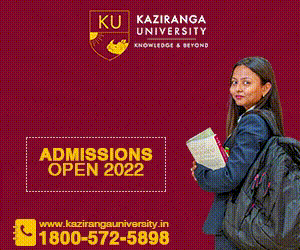 The construction of Dibrugarh Bypass/ Realignment of NH-37 from Bogibeel Junction on engineering procurement and construction (EPC) basis of Ministry of Road Transport and Highways has been implemented by National Highways and Infrastructure Development Corporation Limited.
The length of the project is 15.447 km which is constructed for a project cost of Rs 96.84 crore.
The chief minister, as a part of the Dibrugarh NH bypass project, also inaugurated a railway overbridge on the stretch.
Speaking on the occasion, Sonowal said the present Narendra Modi-led central government after assuming power in 2014 took the initiatives of bringing about revolutionary changes in connectivity of the country, especially in the Northeast though championing the cause of 'Transformation through Transportation'.
Assam along with other Northeast states have witnessed Rs 3 lakh crore investment in the road sector, he added.
'Dibrugarh NH bypass to help beautify historic Dibrugarh'
Stating that the construction of Dibrugarh NH Bypass will help in beautification and development of the historic Dibrugarh town, Sonowal thanked all functionaries associated with NHIDCL for completing the bypass.
He at the same time asked NHIDCL to complete all ongoing projects of the state within the stipulated time frame.
Speaking on the occasion, Union Minister of State for Food Processing Rameswar Teli said the synergy between the central and state governments have resulted in an unprecedented development in communication and transportation of the state.