Sports Authority of Assam (SAA) has signed a Memorandum of Understanding (MoU) with the National Rifle Association of India (NRAI) to set up a shooting academy at its shooting range in Guwahati.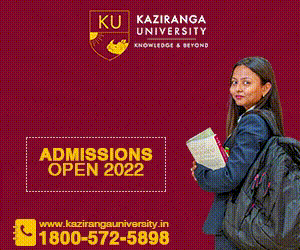 The objective of the academy will be to nurture the budding talents of the state into international shooters by providing professional training in the sport of marksmanship, stated a press release issued on October 1.
The SAA shall maintain and administer the infrastructure in the facility at its cost, bear the cost of arms and ammunition and provide suitable administrative and support staff.
Technical support and guidance including trainers and technical staff among others will be provided by NRAI. Experienced coaches, physios, doctors, psychologists and other support staff will also be available to help the trainees besides sports science support.
The NRAI will endeavour to organize at least one national level shooting championship in a year at the facility. "It's believed that this will increase the medal prospects of Assam shooters in various tournaments including the national games, Asian games, commonwealth games and of course Olympics," said a senior official of the SAA.
The MoU shall be valid for five years. It may be renewed for a further period of not more than three years at a time, the official said.
The shooting range at Kahilipara in Guwahati is one of the best ranges in the country. It has the most modern equipment, similar to those which will be used during the Tokyo Olympics, claims the SAA statement.