Startups need to be prepared for a rough weather. This startup, based at North Lakhimpur in Assam, was ready with their annual innovation festival when the inevitable happened – hit by a perfect rough weather, quite literally.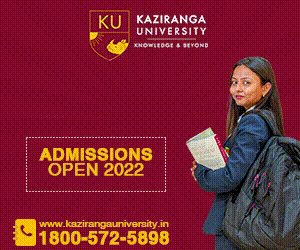 Spectrum-2017, a festival of innovation, by Optics Foundation, was slated to have a number of workshops, competitions, lecture series and special programmes on different categories related to startups and innovations. But on the eve of the festival, the national highway connecting North Lakhimpur with the rest of the world broke down due to severe flooding of Ranganadi river.
"All lectures will be delivered by well-known professionals from different parts of India," read one of the event descriptions, but due to flood and lack of road connectivity, a lot of outside speakers faced hardships with a few missing the event altogether.
"The road connecting North Lakhimpur was blocked. We delayed our programme on Day 1 but we could not start out Day 2 programmes as our venue was completely flooded. Thanks to everyone who braved the rain to turn up for the event," said Koushik Baruah, founder of Optics Foundation and the organizer of the event.
The annual event aims to motive the youth of the region and explore the talents at the grassroots level. The event included workshops on photography, entrepreneurship, IOT & ethical hacking and electronics & engineering workshop. Competitions like photography, quiz, startup showcase and innovative idea were also planned for the two-day event starting July 10 at North Lakhimpur College.
On July 10, the first day of the event, a workshop on IOT & ethical hacking was done by Sahil Hassan and Kaushik Talukdar of Lumenoid Technologies along with a quiz competition by Sayantan Saikia of Gauhati University. Other events could not be organized as the venue was flooded. They are now being planned at a later date.