The Nagaland government has imposed 'total ban on all single-use plastic in Nagaland' with a view to eradicate the menace of plastic and the serious environmental and ecological challenges posed by rampant use of plastics.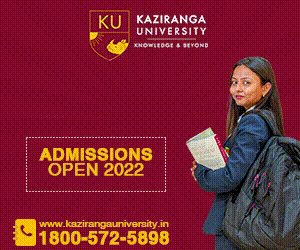 According to an official notification published in the Nagaland Gazette on June 17, all plastic carry bags, with or without handles, irrespective of thickness and size; plastic cutlery including plates, plastic cups, straws, stirrers etc, cutlery and other decorative made of Styrofoam (thermocol); polythene; nylon; poly-vinyl-carbohydrates (PVC); poly-propylene and poly-styrene have been totally banned in the state.
The total ban on all single use plastic will be made effective after 3 months from the date of publication in Official Gazette in the entire state of Nagaland in public interest and for the manufacturers, stockiest, shopkeepers to dispose off their stock and no financial loss is caused to them.
Any individual, institution or commercial establishment like educational institutions, offices, hotels, shops, restaurants, religious institutions, industrial establishments and banquet halls, would abide the said total ban and any breach would be liable for penalties.
All the district administration and local bodies would decide and levy penalties against the defaulters in their jurisdiction. A 'district task force' already constituted in respective district would strictly monitor and function as Squads for vigilance purpose and ensure imposing of total ban on stocking, distribution, selling and use of all single use plastics, sources said.
Earlier on June 5, picturesque Dzükou Valley in Nagaland was declared a no-plastic zone by the Southern Angami Youth Organisation (SAYO).