Meghalaya government has imposed lockdown in the East Khasi Hills district, comprising state capital Shillong, from 8 pm on May 5 to 5 am on May 10.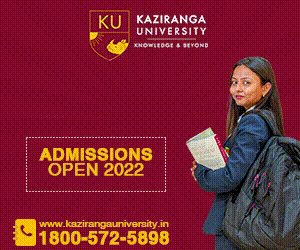 In view of the continuous spike in COVID-19 cases in Meghalaya's East Khasi Hills District and high occupancy of hospitals beds with many serious patients, the district magistrate promulgated total curfew in the district.
District magistrate Isawanda Laloo said the order was issued in view of the observed "high transmissibility of this particular variant of the virus", for which it was deemed necessary to take urgent measures to prevent further spread of the COVID-19 virus "so as to avoid an overwhelming strain on the health system and to avoid the loss of precious lives".
"The total curfew order was also necessitated because more exhaustive steps are required to be undertaken to effectively contain the virus through proper tracing and isolation of positive persons, including returnees, to mobilize all resources and community support for vaccination which is the only way to protect the population at large, to build capacity on all fronts, including confidence on home care and home management of mild cases and to impart proper awareness on preventive aspects of the disease for which the health department has a critical window period," the curfew order said.
As per the order, no vehicular movement is permitted except for essential services including health services and inter-district movement of persons from and to East Khasi Hills district is restricted.
"All major markets in East Khasi Hills district, including Shillong, shall remain closed. Essential goods will be made available through shops in the localities as per arrangement to be made out by the incident commanders, block development officers, sub divisional officers (civil) along with the headmen, CCMT. Wholesale shops will be permitted and regulated through a separate order," the order read.
"All banks, postal services and private offices shall remain closed, restaurants, bars, cafes, takeaway counters and food delivery, including liquor delivery services shall remain closed and home delivery services for essential goods are permitted on due permission from the office of the district magistrate, East Khasi Hills," the order specified.
"Movement of agricultural inputs and farm produce in East Khasi Hills district will be regulated through a separate order," it added.
The total curfew order states that passes issued earlier for activities not permitted in this order are revoked.