Assam Police on October 9 arrested two more accused in the police sub inspector (SI) recruitment scam.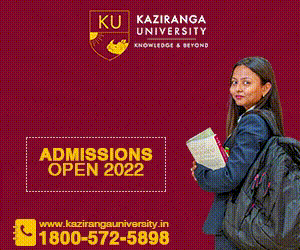 One of the prime accused in the case, Soroj Sarma was arrested by a joint team of CID and Crime Branch of Assam Police. Another accused, Rubul Hazarkia was held by Nalbari Police.
A team of crime branch officials along with CID apprehended Sarma at the Lokpriya Gopinath Bordoloi International Airport (LGBI) in Guwahati after his arrival from Lucknow. He had been absconding for last 15 days.
The other accused, Rubul Hazarika, a shareholder of Akshay Telecommunication, the agency which conducted the SI examination, was arrested in Nalbari.
The state government had to cancel the written examination for recruitment of 597 sub-inspectors in the police force after the question paper was leaked.
Continuing its crackdown into the police job recruitment scam in Assam, a special team of Assam Police along with a CID team on October 6 night arrested former Deputy Inspector General of Police (DIG) PK Dutta, one of the prime accused in the Sub-Inspector (SI) recruitment scam.
Recently, Assam Police arrested another prime accused in the scam, BJP leader Diban Deka from Patacharkuchi.