ONGC employee Ritul Saikia, who was abducted by the ULFA(I) on April 21 and was allegedly kept in an undisclosed location in Myanmar, was reportedly released on May 21 near a border village in Nagaland.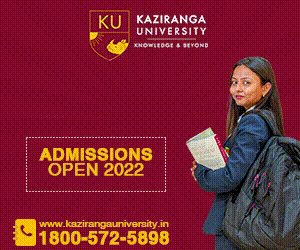 Media reports said that the ONGC employee, who was kidnapped along with two others from the Lakwa oil field in Sivasagar district of Assam on April 21, was released by the banned ULFA(I) after Assam chief minister Himanta Biswa Sarma on May 20 requested the outfit for his release. Saikia was reportedly released near Sosang village in Mon district of Nagaland.
"I request the ULFA chief Paresh Baruah to release the ONGC employee. I met Ritul's family recently and his ailing parents, his young child and wife are waiting for his release. Hope the ULFA chief will show humanity and let him free. We can discuss about ULFA's demands through a different platform," CM Sarma had said at a press conference in Guwahati on May 20.
Within minutes of the request, media reports claimed that ULFA chief Paresh Baruah had announced to "release Saikia within four days".
"Ritul Saikia will be home in a matter of few days. He is with us and is healthy. I was listening to the chief minister's media conference and was impressed by the way he has taken the onus of convincing oil companies like ONGC and OIL to do more for Assam and its youths. We are convinced that our seven demands would be taken forward," Baruah was quoted as saying by the local media.
Earlier, the banned outfit's leader had announced a unilateral ceasefire for three months because of the COVID-19 pandemic condition and also welcoming the new government in the state.