The prettiest marathon in India is no more. Sohra Marathon, one of the premiere and picturesque marathons in India, bowed down as the organizers couldn't organize the marathon this year.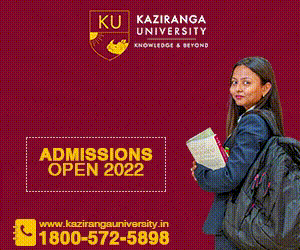 Held on July 17 every year, the first season was inaugurated by Meghalaya chief minister himself.
Resting all speculations, the RUNmeghalaya team on Monday said that the decision was taken due to "financial and logistical reasons".
The organizers, in a detailed Facebook post, said that with the financial burden, the team wasn't keen to organize the premiere marathon as logistics were a major issue. "This is one of the only point-to-point marathons in India – which means that the starting and ending are 42.195 km apart. While RUNMeghalaya is driven by the utmost passion to ensure a world-class marathon event in our state, we felt that the current event was not financially or logistically sustainable in the long run…" the statement said.
In a strongly worded editorial, The Shillong Times slammed the state government for not coming forward to help the premiere event in the state which was christened as the prettiest marathon in India.
"The Sohra Marathon was meant to be a big ticket tourism promoter as several ancillary units in and around Sohra are set to benefit from the presence of such a huge crowd. But this was not to be. In a state that does not have too many corporate entities, getting sponsorship for such events is a tall order.  It is here that the government should have come in to support the organizers," the editorial noted.
The Sohra-Cherrapunjee Marathon was regarded as one of the most scenic marathons in the country. The route promised one of the best views for the participants with the scenic Meghalaya villages, hills, waterfalls and the breathtaking plateau to push for more.
With the Sohra Marathon put to the backburner, the organizers on Monday said they are planning for the Meghalaya International Marathon, where the team aims to integrate all other regions of Meghalaya annually to encourage tourism and sports in those regions.
"For those who loved running the Sohra route, we can attest that Meghalaya has many more equally beautiful and unique landscapes which you will get to experience and as we rotate this marathon annually, you might just get to run Sohra again in a few years," the note posted on Facebook added.