Meghalaya chief minister Conrad Sangma on January 10 said that the government will be forced to impose lockdown if the spread of the COVID-19 goes beyond a certain point.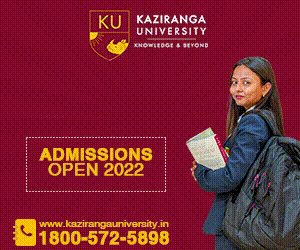 "No decision yet and in all likelihood, we are not going ahead with that (imposing lockdown) as we want to ensure the livelihood is not affected," Sangma told reporters after a meeting.
"But obviously if the situation goes beyond a certain point, then we will be forced to take a decision," he warned.
The chief minister said that is why the government is taking all precautionary measures and requesting people to be careful.
Stating that the government's focus will be on the hospitalization rate in view of the outbreak of the Omicron variant, Sangma said: "We are seeing the numbers are rising. It is important for the state to ensure we are looking at the hospitalization rates and the people who are in the ICUs and people who require hospital beds."
He said the hospitalization rate in Meghalaya during the current wave is not as high compared to what it was in the last wave.
"Therefore, as a government, we feel strongly that at this point in time, the number to really focus on is the hospitalization rate," Sangma said while informing that the situation is very much under control in Meghalaya and that enough beds are available.
Informing that the government is keeping a close watch on the situation, the Meghalaya chief minister said: "Yet again, I would like to urge everybody to focus on two aspects – one is vaccination, you must get vaccinated, and number two, you must follow protocols in terms of wearing masks as this is a very critical time. This is the time when the virus is spreading and the only way to ensure it does not affect you or your family is to follow the protocols and get vaccinated."
On the precaution dose, the chief minister said the government is working on it and that a lot of people have come forward for the booster dose which has just started for the 60 years and above and frontline workers.
With the vaccination percentage crossing 70 per cent in the state, he said the government is really going aggressive with the vaccination drive.