A woman activist in Assam has received death threats from unidentified miscreants for criticising the BJP-led governments at the Centre and the state.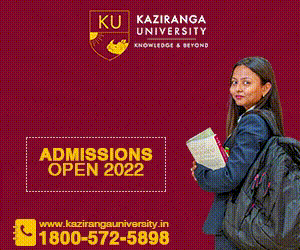 Hasina Ahmed, the organizing secretary of All Assam Minority Students' Union (AAMSU) said that she has received two phone calls from two unknown numbers on July 4 evening which threatened her to kill if she does not stop writing against the government on social media.
Hasina has lodged an FIR at Doulasal Police Outpost in Nalbari district on July 5.
"I am hopeful that the police will do their bit to find out the miscreants at the earliest. I have faced similar kind of threats for quite some time. I am not going to stop by their threats. In a democracy, we have the freedom to criticise the government if we find it is not good enough," Hasina, a law student of Sharda University in Noida, said.
Hasina, the only female office bearer of the AAMSU further said that she was targeted by a section during the anti-Citizenship Amendment Act (CAA) movement in Assam as well.
She has also been involved in anti-child marriage movement in Assam where she has faced threats from the local goons and parents, a number of times from stopping the marriage of their daughters at a tender age.