SBI General Insurance, one of the leading insurance companies of India, initiated a year-long awareness drive for insurance in Nongpoh, Meghalaya on July 26.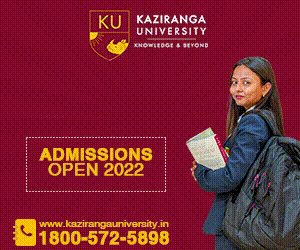 The full-day workshop covered initiation of a year-long awareness campaign and also offered employment opportunities to the local youth in the insurance sector.
On the occasion, Pushan Mahapatra, MD & CEO, SBI General Insurance said, "Insurance is perceived as a complex subject with great deal of intricacies. This is due to inadequate understanding of insurance product offerings. This campaign has been launched with the objective of breaking this mind-block and thereby heightening insurance penetration in the region. Moreover, we have also imparted knowledge on the rights and responsibilities of a policy holder. With insurance penetration of 0.65 per cent, Assam requires special attention making this campaign pertinent. SBI General Insurance has been launching relevant and robust products through the year and aims at growing at a fast pace in the Northeast region."
The year-long awareness campaign has been phased out in four activities beginning with an inaugural session followed by a research program to reach out to local communities, educative sessions through school contact programs, engagement through workshops in close to 300 schools, mandis, panchayats, colleges and local bodies and driving visibility program through wall painting, digital screens among others.
IRDAI Member (Distribution) Sujay Banerjee and Deputy Commissioner of Ri-Bhoi district Rosetta Mary Kurbah along with SBI General Insurance MD and CEO Pushan Mahapatra were present in the inauguration of the insuranc awareness drive at Nongpoh on July 26.