One of the premiere and most-loved Chinese food destinations, Yo! China, on Thursday unveiled as many as 35 new dishes for the Chinese cuisine lovers of the region. A refreshed menu, work on which took around one year, awaits every food lover who craves for tasty, yummy and delicious authentic Chinese food. And for those who want it extra spicy, with an Indian touch, the fresh new menu boosts of many of its first-in-class experience.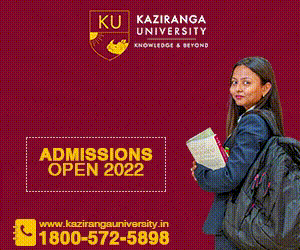 "Yo! China, situated in Lachitnagar, Guwahati, now in its 6th year of operation, has been loved by the people of the region who crave for authentic Chinese cuisine. By strengthening and resenting our refreshed menu, we want to say to our esteemed customers that we take feedback seriously and are working hard to enrich your experience at Yo! China," said Rishabh Himatsingka, director at Mukesh Himatsingka Group, the parent company of KARINI.
Operated by KARINI, a part of Mukesh Himatsingka group, Yo! China bar-cum-restaurant was inaugurated in 2010. KARINI has been operating two other major and renowned brands – Pizza Hut on GS Road, Guwahati and Subway in Kolkata.
Developed by head chef Prem Rai, the new flavors kept the local tastes and preference in mind. Series of training session marked the introduction of the new menu as the restaurant prepares itself for the festive season rush. "We have introduced Nasi Goreng, a shrimp bases fried rice/noodles, which relates to the flavor and aroma of Manipur. Pork is widely loved in Assam and our new menu has a wide range of pork delicacies to choose from. You should try Chef's Favorite Pork with Egg. Senpai Chicken would give our guests a flavor of Mongolia. I am sure the people of Arunachal Pradesh would love to taste that. Other than these, we have introduced crab to the existing range of sea food, where a guest would have the option of choosing the sauce of their choice," said head chef Prem Rai.
"With a whole lot of variation in our new menu, we would like to offer the best of Chinese food to the people of Guwahati and the Northeast. We bet that in terms of variation, Yo! China Guwahati is un-parallel to any other menu of Guwahati today," head chef Prem Rai added showcasing the menu and some of his preparations. The head chef informed that the development of the new menu took almost a year's time.
Popular Assamese actress Zerifa Wahid, who was present at the event, said, "I am very excited to see such fresh additions to the menu at Yo! China. Every Chinese cuisine lover should taste the new additions and I, being a great fan of Chinese foods, am looking forward to taste the spicy new additions."
"Yo! China has been a success story for us. We are happy that we are now one of the leading players in the Chinese food segment. Our pocket friendly buffets are a super-hit amongst the youngsters and office goers, with 4-course unlimited buffets starting at Rs 375 plus taxes. We have over the years established ourselves as a preferred destination for get-togethers, birthdays and private parties. Yo! China Guwahati is also known for outdoor caterings, be it a marriage or any major educational institution's annual event," said Shaurav A Chowdhury, general manager at Karini.
"We understand that now-a-days guests expect great tasting food along with excellent ambiance, supported by prompt and proactive service at a good restaurant. Keeping both ambiance and service in mind, we have made some changes helping to felicitate value addition for our guests. Free unlimited Wi-Fi, smoking zone, special offers at our bar, live screening of sports events on our Yo! Giant Screen and moving forward, we also would be having live performances within the restaurant to give something extra to our valuable guests without hampering the image of a family restaurant – that we are. We intend to take the guest's experience to a new level and make Yo! China Guwahati, the place for all ages," added Mayank Sikaria, business development head.