The Arunachal Pradesh government on May 22 declared an eight-day lockdown in Namsai district from May 23 to contain the spread of COVID-19.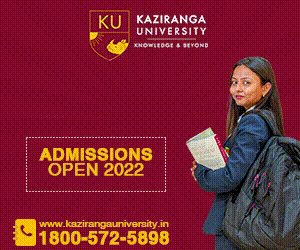 In a letter to Namsai deputy commissioner RK Sharma, principal secretary (health) Sharat Chauhan said: "Government of Arunachal Pradesh accepts the recommendation (of the district administration) for complete containment (lockdown) measures in Namsai district for eight days with effect from 5 pm on May 23 to 5 am on May 31."
However, during the lockdown period, essential services and activities such as healthcare services, police, fire, banks, electricity, water and sanitation, regulated movement of public for buying essential food items, including all incidental services and activities needed for smooth functioning of these activities shall continue, he wrote.
Such services shall continue in both the public and private sectors, Chauhan said.
As per the Directorate of Health Services bulletin, till May 22 evening, active cases in Namsai stood at 198 with 37 new cases during the day. Of the 469 tests conducted during the last 24 hours in the district, 8 per cent came out positive for COVID-19.
Earlier, the state government has placed Itanagar Capital Region (ICR), Tawang, Lohit, Dibang Valley, Lower Subansiri and Anjaw districts under lockdown till May 31.