Assam has reported 4,475 fresh cases of COVID-19 on May 4. Health minister Himanta Biswa Sarma has termed the situation as "very serious" as the number of active cases in the state climbed to 28,060.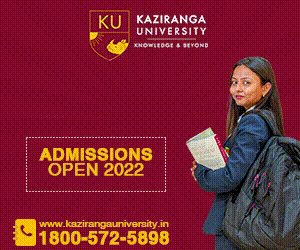 On May 4, the state reported 41 deaths due to COVID-19 infection. According to a state government bulletin, as many as 15 patients died during the past 24 hours in Kamrup Metro while four persons died in Bongaigaon and three each in Jorhat and Udalguri.
Kamrup Metro has the maximum caseload with 1,417 fresh cases detected during the past 24 hours. In the last 10 days, Kamrup Metro – which comprises the main city of Guwahati – reported 12,254 cases of COVID-19.
Dibrugarh district reported 2,692 cases in the past 10 days, the bulletin said.
COVID-19 vaccination for 18+ to begin 'symbolically'
The daily bulletin added that 27.45 lakh population in Assam have been vaccinated with 5.97 lakh among them completing the two doses of the vaccine.
On May 4, Assam health minister Himanta Biswa Sarma announced that vaccination for the 18-45 age-group will begin "symbolically" on May 5 with 100 journalists from the category getting vaccinated at the Gauhati Press Club. "It will take 2-3 days to start the process for the 18-45 age-group. We will symbolically start at Gauhati Press Club on May 5," the minister said.
The state received 1.5 lakh doses of Covaxin on May 4.
Earlier, the Assam government had announced that it will bear the expenses of vaccinating the age-group as the Union government will only provide free vaccination to the 45+ category.