As number of Novel Coronavirus cases increase rapidly in the state, Assam has started allowing home quarantine of COVID-19 positive patients.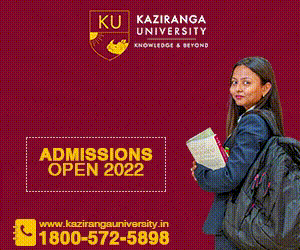 "In case of six-seven patients (of COVID-19), we have allowed home quarantine after taking a written undertaking from them that the government cannot be blamed for any health consequences due to the patient opting to stay in isolation at home," state Health Minister Himanta Biswa Sarma said in Guwahati on July 5.
He further said, "If a COVID-19 positive patient wants to opt for home quarantine, the patient has to give an undertaking along with a letter from the apartment or colony society that they don't have a problem with the patient staying there."
Sarma maintained that absence of personal toilets in most homes is a major impediment in allowing home quarantine, while also pleading inability of the Health department to dispatch medical teams, including doctors, late in the night in case of any sudden deterioration of the patient.
"That is why we are not allowing home quarantine. In the 6-7 cases we have permitted, we have taken their written undertaking that the government cannot be put at blame," he added.
While initially totally against the idea of allowing home quarantine for asymptomatic patients, the state government appears to be now warming up to the idea, albeit with riders.
Altogether 11,001 COVID-19 positive cases have been detected in the state so far, out of which 6,743 have recovered and 14 have died so far.