Sounding hesitant to push for a definition of 'Assamese people' for the purpose of implementation of Clause 6 of Assam Accord, which proposes constitutional safeguards to the people of the state in different fields, the Assam government on August 12 said it would prefer a new government next year to move forward with the definition.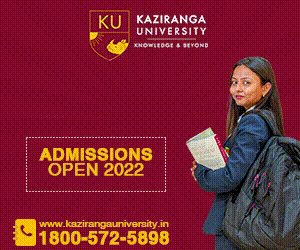 Addressing a press conference in Guwahati, state cabinet minister Himanta Biswa Sarma said, "We are at the end of our term. We have only six months of our term left and it makes us think whether we should move forward with the definition of 'Assamese' now."
"We want the new government that will come next year to adopt the definition," he added.
Responding to criticism that the government has failed to act on the recommendations of a Centre-constituted committee on implementation of Clause 6, which had submitted its report in February, he said, "For the recommendations to be implemented, the definition of 'Assamese people' has to be fixed first. The committee has made suggestions for it, but it has to be adopted by the state legislative assembly."
"Only when the assembly ratifies the definition and forwards it to the Centre, they can implement the recommendations under Clause 6. If the assembly wants to adopt a definition, we will move forward with it," Sarma said.
He further claimed that the Centre was working on its bit for Clause 6 implementation and cited the work in progress for delimitation of constituencies.
"If the Centre feels that adopting the definition is taking long, it can go ahead with the delimitation process," he added.
The senior minister in the BJP-led coalition government in the state also pointed that the committee in its report has itself noted that there are some complex recommendations and another high level committee could be required to take it forward.
"It clearly indicates that it cannot be implemented in a hurry. Moreover, they have given a time period of two years for implementation. The government is on track," Sarma added.
Taking a dig at All Assam Students Union (AASU), which had its three top office-bearers as members of the committee and had made the report public on August 11, the minister said, "There is no point in getting into debate with the AASU now. Earlier, they were an apolitical organisation. But now they are a political party, or are on the verge of becoming one."
"Making the report public has made the situation more complex, but we are committed to implement it," Sarma added.
The AASU leadership, joined by another member of the committee, senior advocate Niloy Dutta, had made the report public, questioning the government's alleged silence over the status of the report more than five months after its submission.