On January 3, Assam chief minister Himanta Biswa Sarma said that in an era of declining insurgency, the Assam Police needs to reinvent its job to become more people-centric while also dealing forcefully with offenders.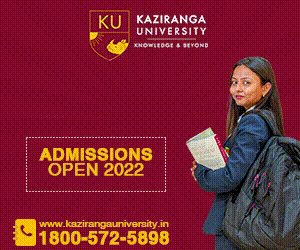 Sarma, speaking at the opening ceremony of the second conference of police superintendents, emphasised the importance of using technology and high-tech monitoring to improve policing in the state.
"I would be happy if I can roam around with a battery a police personnel always guarding me…the use of increased police presence signifies the fact the police has failed to neutralize threat perception," Sarma said adding that the state police force has to raise the bar of investigation to take criminal cases to its logical conclusion.
He also stressed upon the fact that the police force should use more technology to make security invisible.
"My expectations are high… Assam Police should become first in India in tech policing," CM Sarma said.
Continuing his tirade against the drug mafia and organized crime syndicate, Sarma said police cannot be friendly with criminals and they have to maintain zero-tolerance against criminals.
"You should deal firmly with anyone who are involved in organised crime which destroys the economy, youth of the state," he added.
Sarma said that since BJP has assumed power in the state for the second term, Assam Police has shown exemplary courage in dealing with drug mafia and organised crime syndicates.
In the two-day SP conference, Sarma will review the functioning of police of 34 districts of the state. SPs of each district will make a 15-minute presentation in front of the chief minister. The conference will also deliberate on internal security, security situation international borders.
More than 94 Assam Police officers in the ranks of SP, additional SP and SDPO are taking part in the two-day conference at Duliajan in Dibrugarh district of Assam.