Assam government has decided to suspend the first dose vaccination of COVID-19 vaccine Covaxin because of shortage in supply.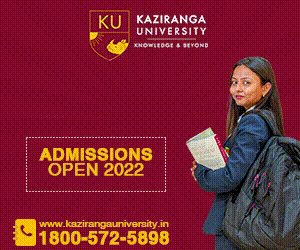 The state government said that the existing stock of Covaxin will be utilized to prioritized the people who already took the first dose and their second dose is due.
Once the supply improves, first dose vaccination using Covaxin would be re-initiated, Assam health minister Keshab Mahanta told media persons in Guwahati on June 4.
"For the time being, we are suspending Covaxin first dose in the state. There is a short supply of this vaccine," Mahanta said.
Interestingly, Assam started vaccinating the 18-44 years age group with Covaxin from May 5. Vaccination for those taking the first jab of Covaxin till May 7 were due on June 4.
Covaxin, is the COVID-19 vaccine manufactured by Hyderabad-based Bharat Biotech Limited.
The minister added that the state currently has 20,000 Covaxin doses, including 15,000 which were received earlier in the day.
Covaxin has so far been administered to nearly 1.5 lakh beneficiaries in the 18-44 age group in Assam.
The inoculation drive for both – the below and above 45 age groups – is being conducted using the Covaxin and Covishield vaccines. The latter is being manufactured and supplied by Pune's Serum Institute of India (SII).
According to Assam chief minister Himanta Biswa Sarma, around 30 percent of the state's 3.2 crore population is targeted to be covered in the immunisation drive by August 15. The state has so far inoculated around 40 lakh people, with nearly five lakh among the beneficiaries based in Guwahati.