The contributions of Mahapurush Sankardev (1449-1569 AD) to the Northeast region of India is of immense importance. Sankardev was a prolific writer in three languages: Assamese, Sanskrit and Vrajawali.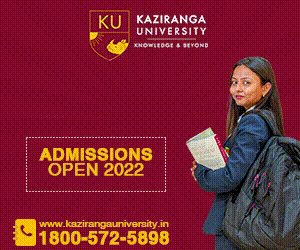 Sankardev nominated four acharyas – Madhabdev, Damodardev, Haridev and Narayandas Thakur Ata. All the acharyas were Sankardev's direct disciples who established several Satras of their own, like Ganakkuchi, Sundaridia, Barpeta and Bhela Satra by Madhabdev; Patbausi by Damodardev; Manery by Haridev and Jania Satra by the later acharya.
Like Sankardev, his disciple Madhabdev also possessed considerable artistic and literary talent. In the same manner, Narayandas Thakur Ata was Madhabdev's best and most-trusted friend.
Narayandas was born in a village called Malbhui or Malaboi in the North Guwahati area of Kamrup in 1496 AD. Dharma was the name of his father while his mother's name was Haripriya. Their newly born baby came into prominence under different names, but the early name was Bhabananda. Later on, he was popularly known as Narayandas Thakur Ata, or Thakur Ata.
Bhabananda was admitted to a Sanskrit Troll by his father near the village. His fondness for education began to grow just after starting schooling. He mastered in all the faculties of learning of those days within a short period of time. In his childhood, Bhabananda was a good competitor and a trailblazer in all sorts of plays while performing with his friends. All his friends followed his suggestions in all disputed matters, that is why they used to call him 'Bordoloi'. They felt proud to call him by this title.
As ill luck would have it, he lost his father in the early days of his life. It wasn't long before his mother too passed away. He became an orphan, and it was impossible for him to live alone, so he left for his uncle's residence, located in another village.
Bhabananda, thereafter, started a business, and thus he earned his livelihood. His uncle was very much happy for the occupation Bhabananda undertook. As a businessman, he not only earned money, but name and fame also. When sufficient amount of money came to his hand, Bhabananda got married to Barabasi.
After passing over a series of vicissitudes of life since early days, Bhabananda, finally came in contact with Srimanta Sankardev that ultimately opened the gate to the meaning of life, its value and relevance, which in turn makes life worth living.
One day, he was moving in a river boat through the upward stream. It was noon, and it was time for him to offer libation in honour of the Sun-God by the river water. So, he anchored the boat and began to perform his duty. In the meantime, a Brahmin, namely Bhaskar guru was present there and noticed Bhabananda and his act of libation. He got down into the river without delay and began to sprinkle water to the river-shore by two hands. Looking at this, Bhabananda asked the Brahmin in surprise: "Why are you throwing water into the dry sand in the shore?"
"While I had been in Dhuwahat," replied the Brahmin Bhaskar guru, "I planted two banana trees in my own garden. I have left home and none is there to look after the trees. So, I have thrown water right from here, so that the banana trees may be nourished."
Bhabananda was astonished to listen to his reply and said: "Do you think that throwing water from so far away, your banana trees may reach."
Then Bhaskar guru said: "If the water sprinkled by you to the Sun-God, which is several crores of yojana from here, may reach, then why my water would not meet my banana trees which are in a negligible distance in comparison to the Sun-God?"
Bhabananda thereafter bathed in the river and began to eat lunch without praying God. The historic incident ultimately paved the way to meet Sankardev.
Bhabananda came to know that Sankardev during that period of time had been campaigning with his disciples and followers in Chunpora. So, one fine morning, he had prepared a heap of rice, oil, salt, etc and other eatable vegetables and carrying the same with him had appeared before Sankardev, who was then taking his place in a mat inside the vegetable garden instructing the workers. He was sitting facing towards the west and Bhabananda reached the spot from the back. The later's shadow did touch the feet of Sankardev. He suddenly uttered a word 'Narayan' with surprise. Sankardev asked the stranger: "Who are you? What is your name and what is the purpose of your visit?"
Bhabananda bowed his head with folded hands before Sankardeva and very politely replied: "Bap, I am a small businessman. My parents used to call me Bhabananda, the king entitled me with 'Bor Sadagar'. I hailed from the village Haladhiya in North Guwahati of Kamrup. I came to know you through a kind introduction from some Brahmin Bhaskar guru. He was kind enough to let me know your nobleness, personality, pious activities and preaching of Naam Dharma in society. I have been for several days in search of you and finally by the grace of a few woodcutters, I had the opportunity to meet you Bap."
Sankardev was satisfied and happy to meet Bhabananda and he was thereafter initiated by Sankardev into the religious fold propagated by himself. He became a disciple of Sankardev and was named by the later as 'Narayandas'.
Madhabdev had already been baptised by Sankardev several years ago and became a strong follower of his preceptor. The following day appeared as a new zeal and vigour to the life and activities of Narayandas. There happened a remarkable as well as an epoch-making incident. Madhabdev visited the residence of Sankardev. The later introduced Narayandas with Madhabdev and by his earnest desire, Madhabdev and Narayandas were firmly fastened by the bond of affinity and friendship. Both of them were the disciples of same Guru Sankardev and spent the remaining part of life as such. They were complementary to each other in all religious, doctrinal and spiritual matters.
By this time, the movement launched by Sankardev with the sole objective of reforming, reconstructing and regenerating the deformed society got a new momentum. Inclusion of Narayandas into the movement and making the friendship between Madhabdev and Narayandas made the grip of Sankardev stronger than earlier days.
Like Madhabdev, Narayandas also contributed immensely to the strong-footing and spreading of Naam-Dharma and growth of art and literature. Narayandas was so clever and learned that he was habituated to expressing anything in the form of homely sentences and sometimes a pungent criticism of human life. He drew this sort of attitude from the long experiences that he developed since early days. He composed more than 200 adages or maxims which were a pithy and sententious saying generally expressed in verse, embodying some moral and ethical sentiment. His creations of adages may easily be compared with those of homilies and chronicles available in Anglo-Saxon popularly known as Gnomic verses.
(Views and interpretations expressed by the author are his own.)