Ruling BJP is searching for a new state president in Assam after incumbent party chief Ranjeet Kumar Dass was inducted in the state cabinet.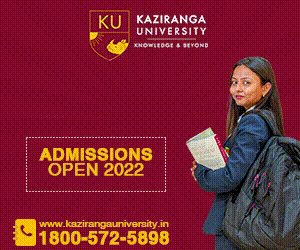 Party insiders said that their leadership will announce the name soon. There are several names doing the rounds which included former minister Bhabesh Kalita, BJP national general secretary Dilip Saikia and senior leader Prasanta Phukan.
"There is a possibility that Kalita may be considered for the post of speaker of Assam Legislative Assembly," a party insider was quoted as saying by The Assam Tribune.
"However, he is also one of the frontrunners to take over as the next state party president. Kalita is young and has been associated with the party since his student days. He is also considered to be close to the RSS," the BJP insider said.
The insider said that Saikia is also a young leader and a long-time party hand.
"Saikia also has a vast experience of working in various organisational positions and he is the first person from northeast to become a national general secretary of the party," the unnamed BJP member said.
The Bharatiya Janata Party has won 60 seats while its allies have won 15 seats out of the 126 assembly constituencies in the recently-held Assam elections.