For this Tripura girl it was much more than grit and determination that fueled her till the Rio Olympics. On Sunday night – the 14th of August – when the clock was striking 12, India saw the birth of an inspiration. Indian gymnast, our very own Dipa Karmakar of Tripura, missed out on a historic medal in the women's vault competition by a whisker but not before she glued thousands of Indians to the television sets.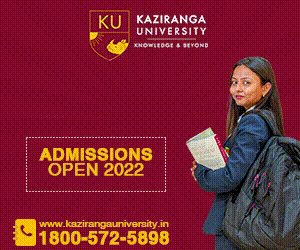 As she finished a creditable fourth in the final of the Olympic Games at Rio de Janeiro, thousands tuned in to watch gymnastics on live television – it probably was a record viewership for the sport in India, ever.
Dipa averaged 15.066 points to finish fourth. She performed the dangerous Produnova, now a hallmark of hers, in her second vault.
Showing her strength and determination, Dipa Karmakar asserted that she is determined to train harder and do better at the 2020 Olympics in Tokyo.
"I am happy to have come fourth. Next time when I come to Olympics, I will do better. Those who won in Vault ahead of me were better athletes," she said. "I was very happy with my performance but the medal slipped away at the last moment," she added.
Dipa scored a total of 14.8661 points with her first attempt which included 6.000 points for difficulty and 8.866 for execution.
The Agartala gymnast then attempted her renowned Produnova vault in her second attempt. Her run up and the spins in the air were perfect, but the landing saw her falter a bit which ultimately proved to be costly.
The judges awarded Dipa 7.000 points for difficulty and 8.266 for execution and the second attempt total of 15.266 saw her finish with an average of 15.066.
Dipa was at the second spot at that stage behind then leader Steingruber. But she was pushed to the third spot after Maria's attempt which saw the Russian score 15.266 and 15.241 with her first and second attempts respectively.
The 23-year-old from Agartala soon drooped to the fourth position after Biles brilliant attempt and agonizingly missed out on a medal by 0.15 point margin.